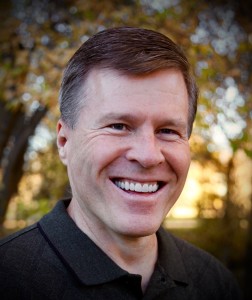 Warren Osborn
Managing Director

Warren Osborn is a serial entrepreneur who has founded numerous companies. His businesses have designed, produced and sold hundreds of millions of units and penetrated nearly all American households and spanned globally.
One of Warren's recent companies, Braven, created a nearly indestructible waterproof speaker allowing speakers to go anywhere you go and became the leading outdoor portable speaker brand. He created the patented ability to charge your smartphone from a portable speaker.  Braven also brought true high-fidelity wireless stereo audio to the Bluetooth speaker market. In 2013, Braven was the fastest growing speaker company in the world. When the company was sold in August of 2013 it was awarded Best M&A Transaction in the USA.
Another of Warren's recent companies, Luvaire, created the highest-end essential oil diffusers in the market and coupled home decor into its diffusers.
Seastone, another of Warren's companies, created the Blu-ray disc package, which established the worldwide standard for high-definition movie packaging. Billions of his patented Blu-ray disc packages have been sold worldwide. Seastone also pioneered the Gift Card packaging industry and became the world leader in that market.
Warren and his companies have received numerous awards including the 2nd fastest growing company in Utah, the 11th fastest growing consumer products company in the United States (Inc. 500), Entrepreneur of the Year Award Finalist, and Businessman of the Year Award.
Warren also founded The Seastone Foundation, a philanthropic organization providing medical and other aid to disadvantaged children. He received a B.A. in Chinese from Brigham Young University and an MBA from Duke, Fuqua School of Business.